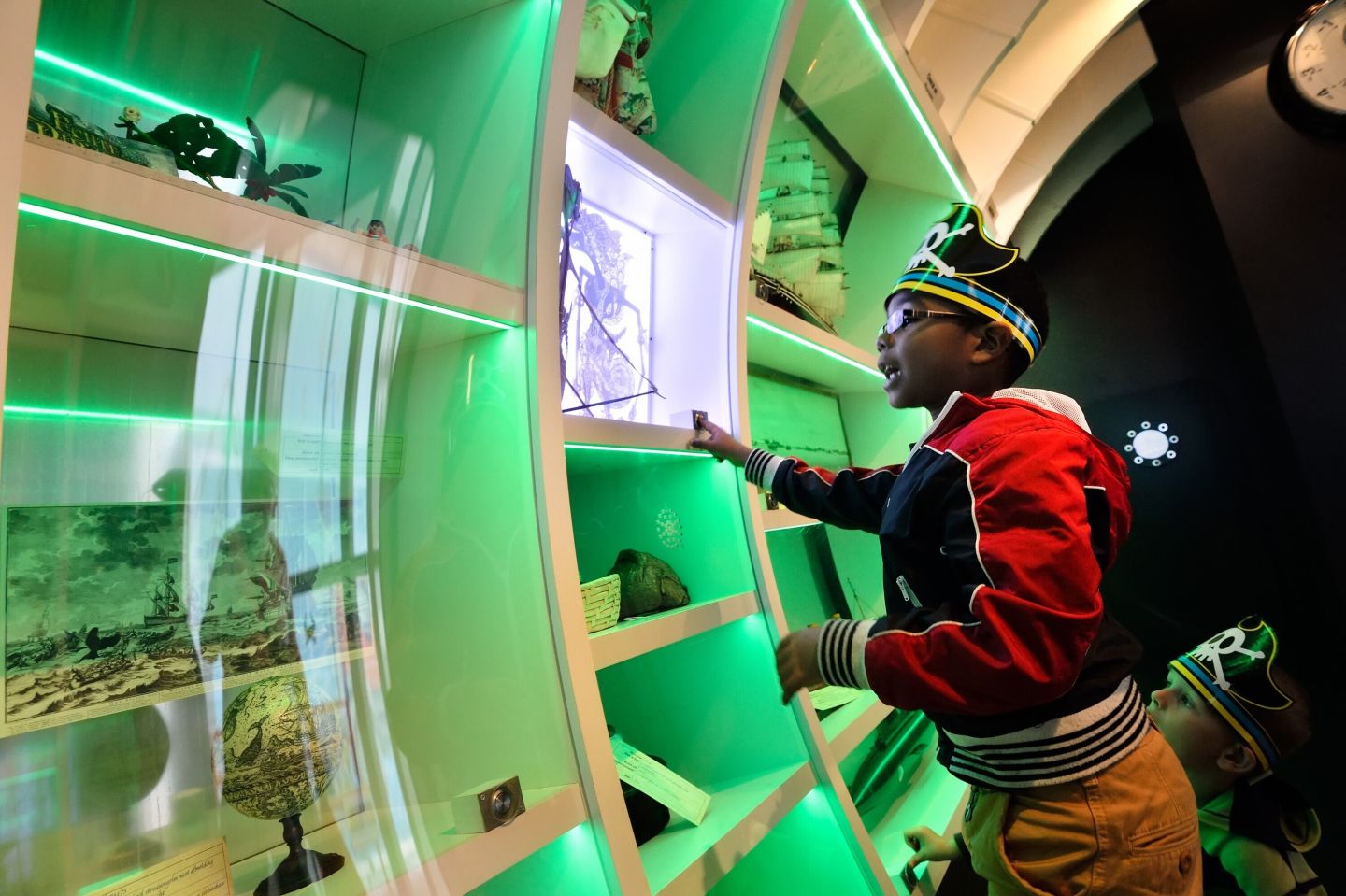 Professor Splash's children's party
Loading and unloading ships, catching fish, scanning containers, hoisting sails, deciding together where the voyage is going... and who is ready to change their mind?
Having their party with Professor Splash is a great treat for children aged between 4 and 9! 
The kids dive into the maritime world in the Professor Splash children's activity exhibition. The professor and his friends are about to embark on a voyage around the world in their ships – but an awful lot still needs doing before they can set sail and the children can lend a helping hand! 
A proper party needs some tasty treats, of course, so the kids can enjoy a delicious savoury snack in the museum café, Het Lage Licht. And to make the party complete, every child gets a bag of goodies to take home with them.
Party time! 
It costs € 15.50 per child.
With Rotterdampas: € 10 per child. The pass must be scanned at the ticket desk when visiting the museum.
including a visit to the children's activity exhibit Professor Splash.
Fries and a snack for each child.
A bag of goodies for each child.
Free admission for a maximum of 2 accompanying adults.
One free drink for each accompanying adult.
Can be extended to include a Professor Splash cuddly toy (€12.50) or a delicious ice cream.
This kids' party has been rated at 8.8 out of 10 
Booking information 
Children's parties can be held from Tuesday to Sunday (except during school holidays in the central region of the country).
Maximum 10 children plus a maximum of 2 accompanying adults free of charge.
The children's party cannot be booked in combination with discounted tickets.
Reservations are required; these must be made by no later than 2 weeks before the museum visit.
You can change or cancel your reservation free of charge.
The party is unaccompanied.
The Professor Splash children's activity exhibition has been approved by the Netherlands Foundation for Disabled Children (NSGK).
We hope you really enjoy it! 
Why not let us know how it went on Facebook, Twitter or Instagram?