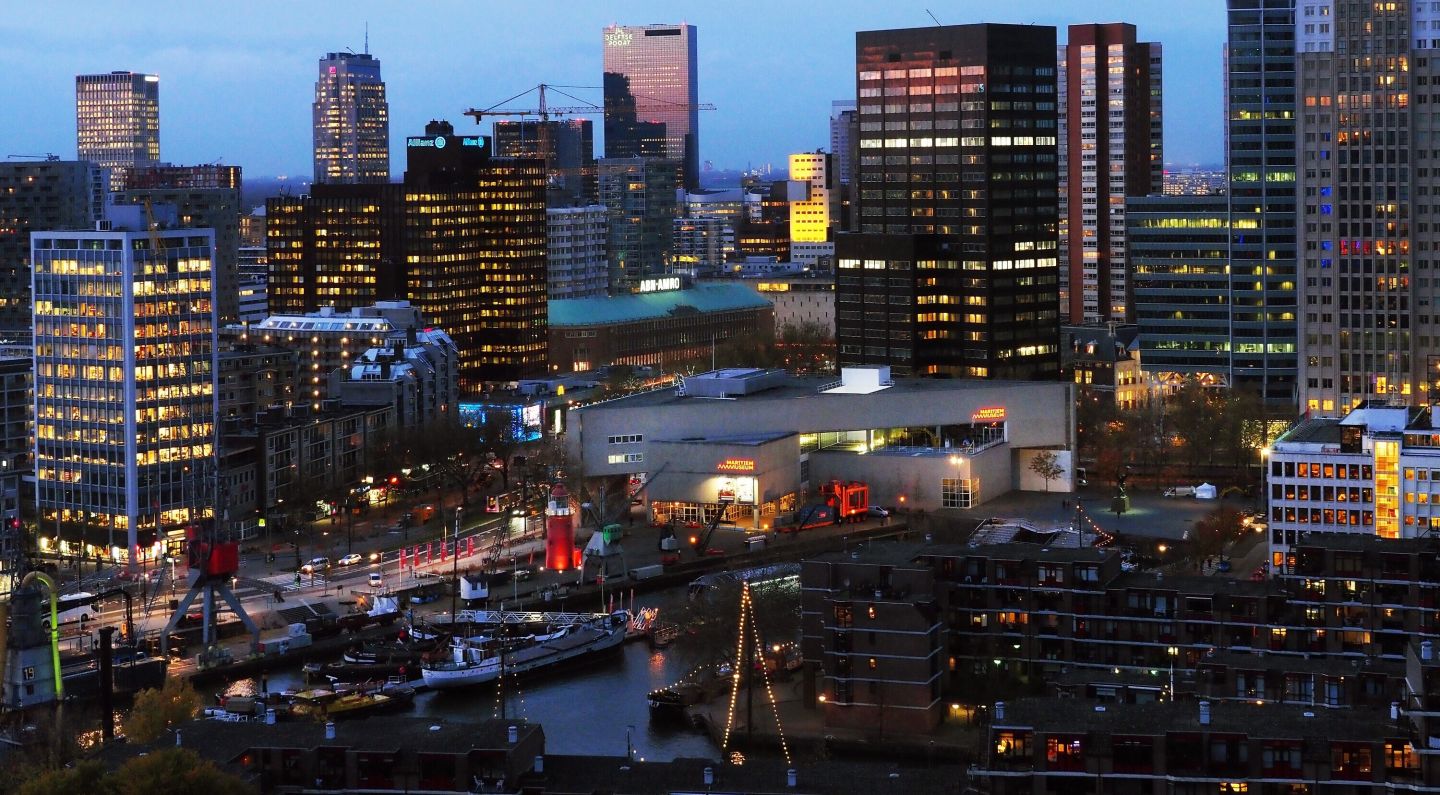 How to get to the museum
The Maritime Museum is located in the bustling Maritime District of Rotterdam, near the Erasmus Bridge, the Market Hall and Hotel New York. The museum is easily accessible.
Address:
Leuvehaven 1 / Maritiem District
3011 EA Rotterdam

GPS coordinates: 51.91739, 4.48210

Postbus 988
3000 AZ Rotterdam
Get in touch
Leuvepavilion
Between the Coolsingel and the Erasmus Bridge, on the Schiedamsedijk, you're welcome in the Leuvepavilion. There, you will find two workshops of the Maritime Museum, the Port Pavilion and Loeve for ice cream, waffles and coffee (with outdoor seating).
Traveling by bike or on foot?
The Maritime Museum is easily accessible on foot or by bicycle. Ideal if you live or stay in Rotterdam, or it's surroundings! There is enough space to park your bike near the museum. The (free) bicycle parking 'Coolsingel' can be found across the street. Want to know more about cycling in and around Rotterdam?
Traveling to the museum by car?
The museum doesn't have its own parking facilities, but paid parking is available in the immediate proximity, in parking garages Erasmusbrug, Markthal, Museumpark, Schouwburgplein and the P+R Kralingse zoom. Parking there is free if you can continue your journey by public transport. The metro takes you to Beurs station in 10 minutes, at the museum's doorstep.
Parking lots for people with disabilities
Opposite the entrance of the main building (at the Leuvehaven) you can find two parking spaces for people with disabilities. In addition, there is the possibility to temporarily park on the Blaak side of the museum, to allow passengers to leave the car.
Public transport
The museum is easily accessible by tram, bus, metro, train, waterbus and taxi:
Trams from Rotterdam Centraal station: line 8 to Spangen, line 23 to Beverwaard en line 25 to Carnisselande
Bus: line 32, Westblaak stop
Metro: Beurs station of Leuvehaven station
Train: Rotterdam Centraal station or Blaak station
Waterbus: Erasmusbrug stop
Watertaxi: Leuvehaven (47) stop