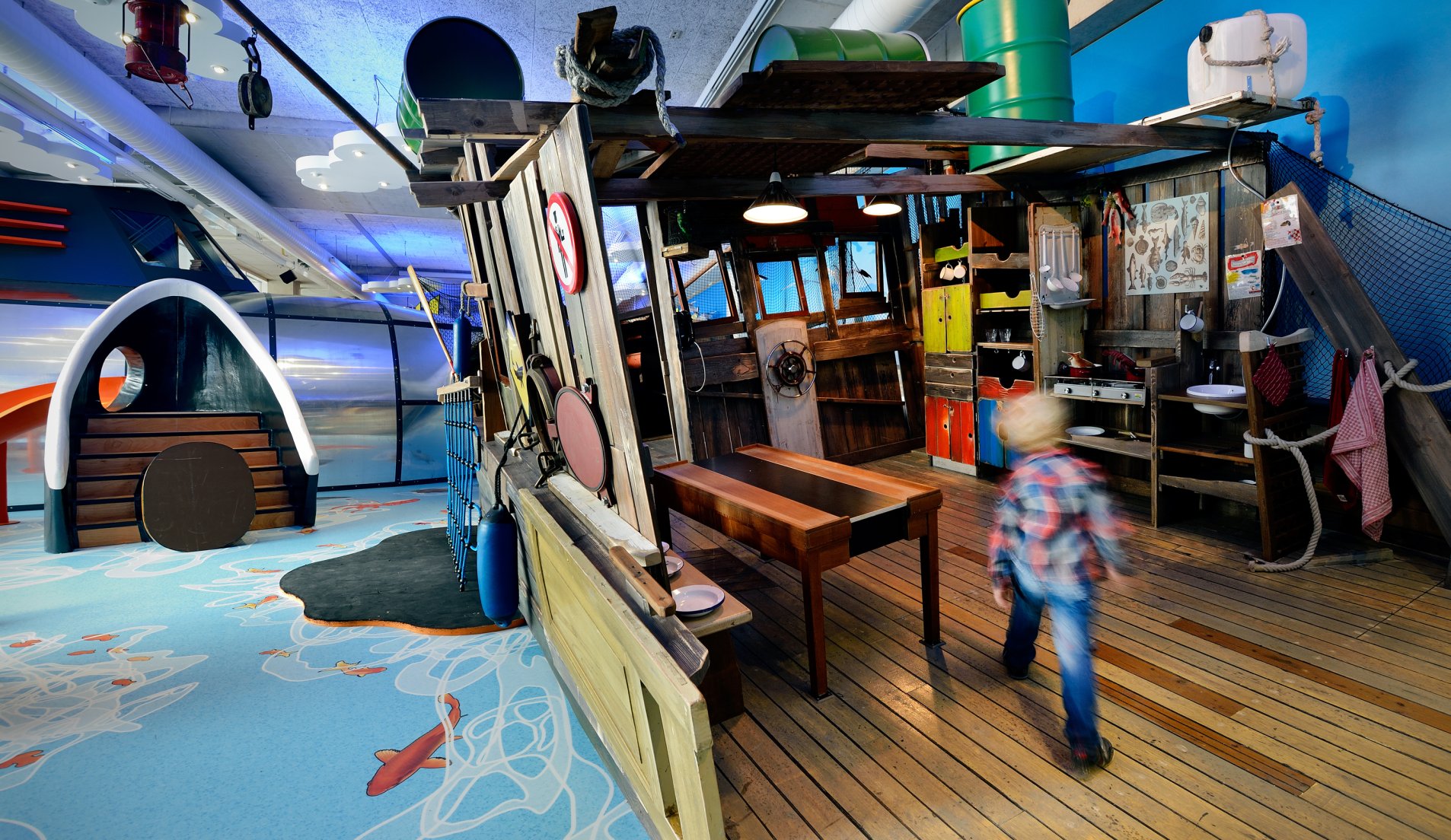 Accessibility
Rotterdam Maritime Museum is for everyone, which is why we pay extra attention to accessibility and facilities for people with disabilities. The museum was given a score of 8.2 out of ten by the ANWB Museum Check for accessibility and hospitality for less mobile visitors.
By wheelchair
The exhibitions are accessible for wheelchairs and can be reached by elevators. There is an accessible toilet on the ground floor; the key for it is available from the front desk. The ticket counter also has a wheelchair available. An accompanying person may enter the museum for free.
Guide dogs
It is not permitted to bring pets, except guide dogs or assistance dogs that are accompanying a visitor with an identification card.
Accessibility of ships and cranes
The quays where the ships and cranes are in Leuvehaven are easily accessible from the museum building. From Schiedamsedijk, various staircases lead to the quays; some are steep, others are wide and with small steps. The ships and cranes can only be accessed via a gangplank and are unfortunately not accessible for wheelchairs.
Accessibility for children
The Professor Splash children's activity exhibition has been approved by the Netherlands Foundation for Disabled Children (NSGK). Some children need proper preparation when visiting the museum, such as children with an autism spectrum disorder.
Car parking for people with reduced mobility
The Maritime Museum does not have its own car park. There is space at the main entrance to drop people off and there are two parking spaces for people with reduced mobility. You can find more current information about parking for people with reduced mobility on the website of the municipality of Rotterdam.