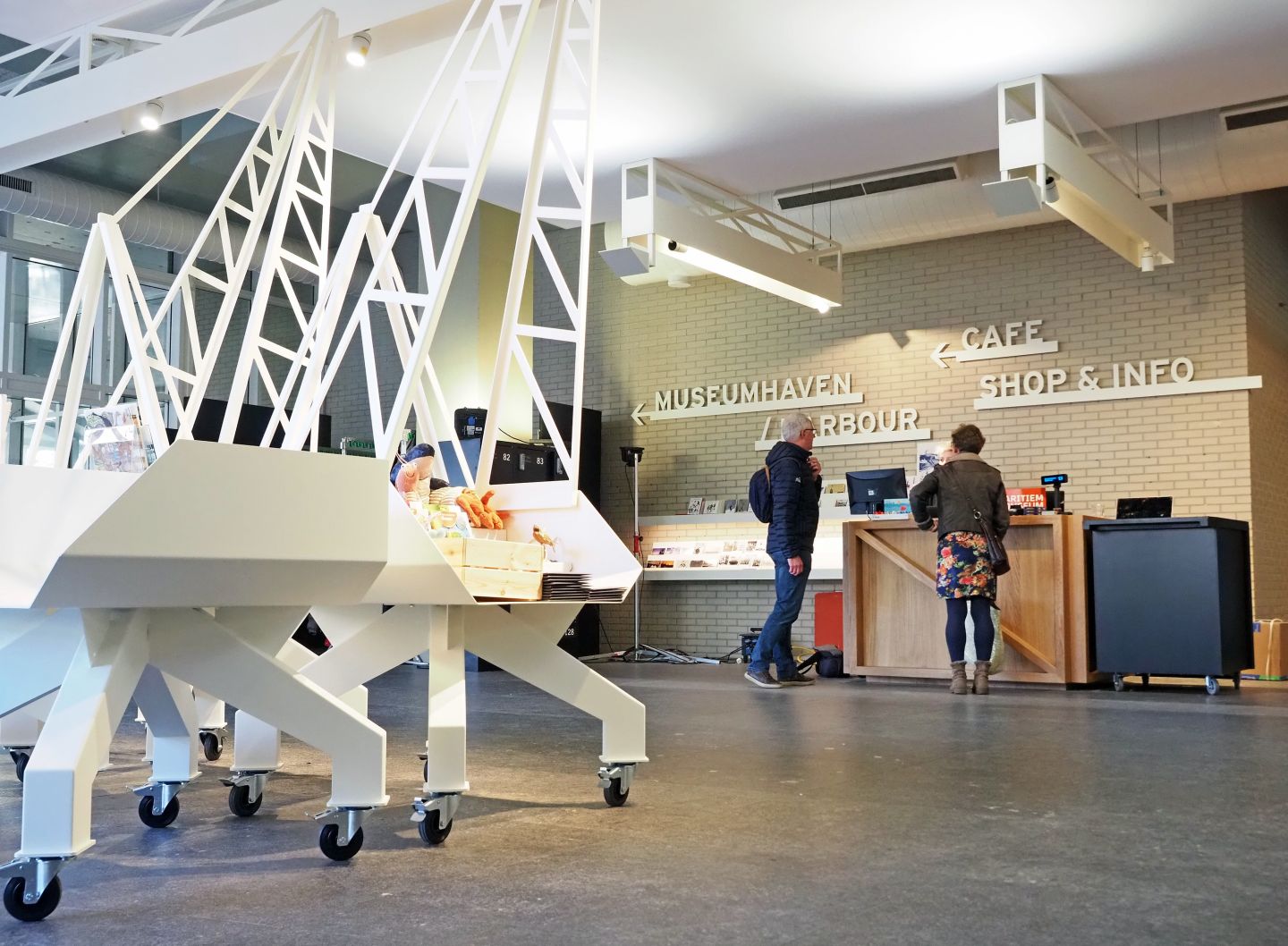 Volunteer museum shop
The Maritime Museum Rotterdam is supported daily by a large team of volunteers. We are looking for enthusiastic volunteers for our museum shop on weekends.
Wanted: Volunteer museum shop (weekend)
The Maritime Museum Rotterdam is located in the oldest and largest museum harbour in the Netherlands. Here, visitors experience on historic ships and cranes how Rotterdam's world port once began. The museum offers visitors a journey through our maritime past and present in contemporary exhibitions for big and small adventurers.
Who are you?
You are hospitable and representative
You quickly master (cash register) systems
You like a hands-on approach
You are independent and take responsibility
You like wrapping presents
You are available at least 1 day a week on Saturday or Sunday
What are you going to do?
You are the point of contact in the shop and manage the store on your own, but there is always an employee nearby to help you out
You keep the shop neat and orderly and replenish items
You unpack boxes and price items
You check out visitor purchases and pack them when needed
Working hours are Saturday from 11:00 am to 5:00 pm, Sunday we start an hour later.
What do we offer?
An induction period where you will be supervised by an experienced colleague to eventually be able to perform your duties independently.
An open culture and informal environment with great teammates at an exceptional workplace in an active and busy museum.
You will receive a volunteer contract and a volunteer/travel allowance. You are insured against accidents through the museum.
You will benefit from all the advantages of working at the Maritime Museum Rotterdam, such as our social events, free admission to the museum for you, your partner and/or your children, discounts, excursions and training courses.
Will you join our team?
We value equality and diversity. Your gender, ethnicity, origin and whether or not you have a disability does not matter to your opportunities. We want to be a museum with an eye for people and differences in society, a place where everyone is welcome and can be themselves.
Got inspired?
Send your response, along with curriculum vitae, to vrijwilligerszaken@maritiemmuseum.nl.
Mail us