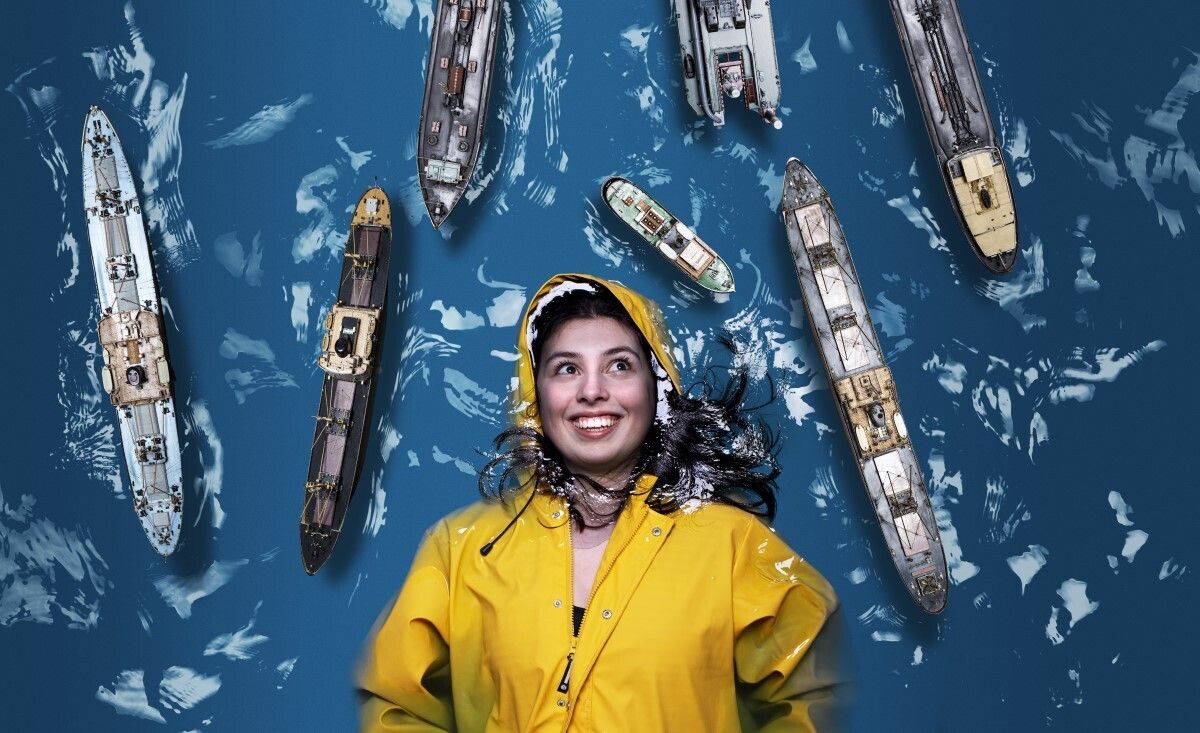 The Port
Dive into the story of the port at Rotterdam with the dozens of model ships in our collection! Some of these unique models have not been on display for decades and they have been especially restored for this exhibition.
Immerse yourself in our collection!
Rotterdam is the archetypical port city. Where better to dive into the story of this iconic place than the Maritime Museum, located at the very point where Europe's biggest seaport once began? You can wander around for ages, discovering the moments that made the port a place where everything has been big, bigger and biggest!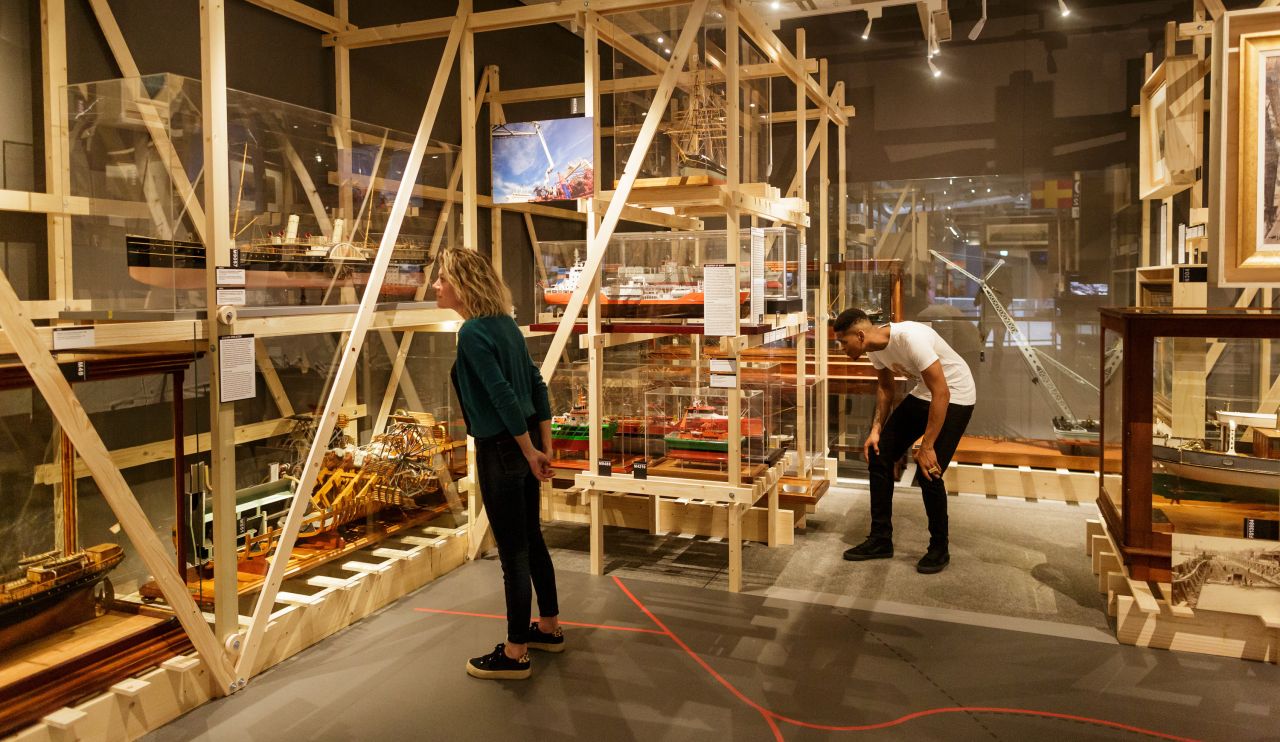 The collection is the star
Our collection, which covers six centuries of maritime history and which aficionados say is one of the world's best, has the starring role in 'The Port'. There are over seventy models of ships, cranes and dredgers for you to admire, as well as over a hundred paintings and photos. These objects give a wonderful picture of how the port of Rotterdam developed. How did the invention of the container change everything there? And what was the tragic fate of the first Dutch ocean steamer?
Still the biggest
The history of the port shows that the people of Rotterdam enjoy a challenge. Around 1900, bigger and bigger ships from all over the world were coming to the city. That demanded a new port that would have to be no less than five times the size: the Waalhaven, which is still the biggest excavated docks in the world!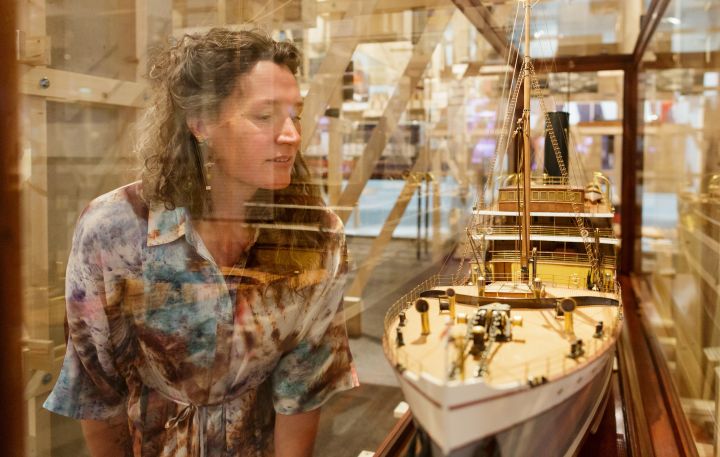 On your doorstep with a click of the mouse
This exhibition lets visitors discover the impact of transport on their lives. Suppose you order a bike from China online. Think of all the things that have to happen to get that package to your doorstep! Is it very different now than in the past? What jobs and professions are involved? In educational games, sponsored by the Logistics Top Sector, you will discover the challenging world behind global transport.