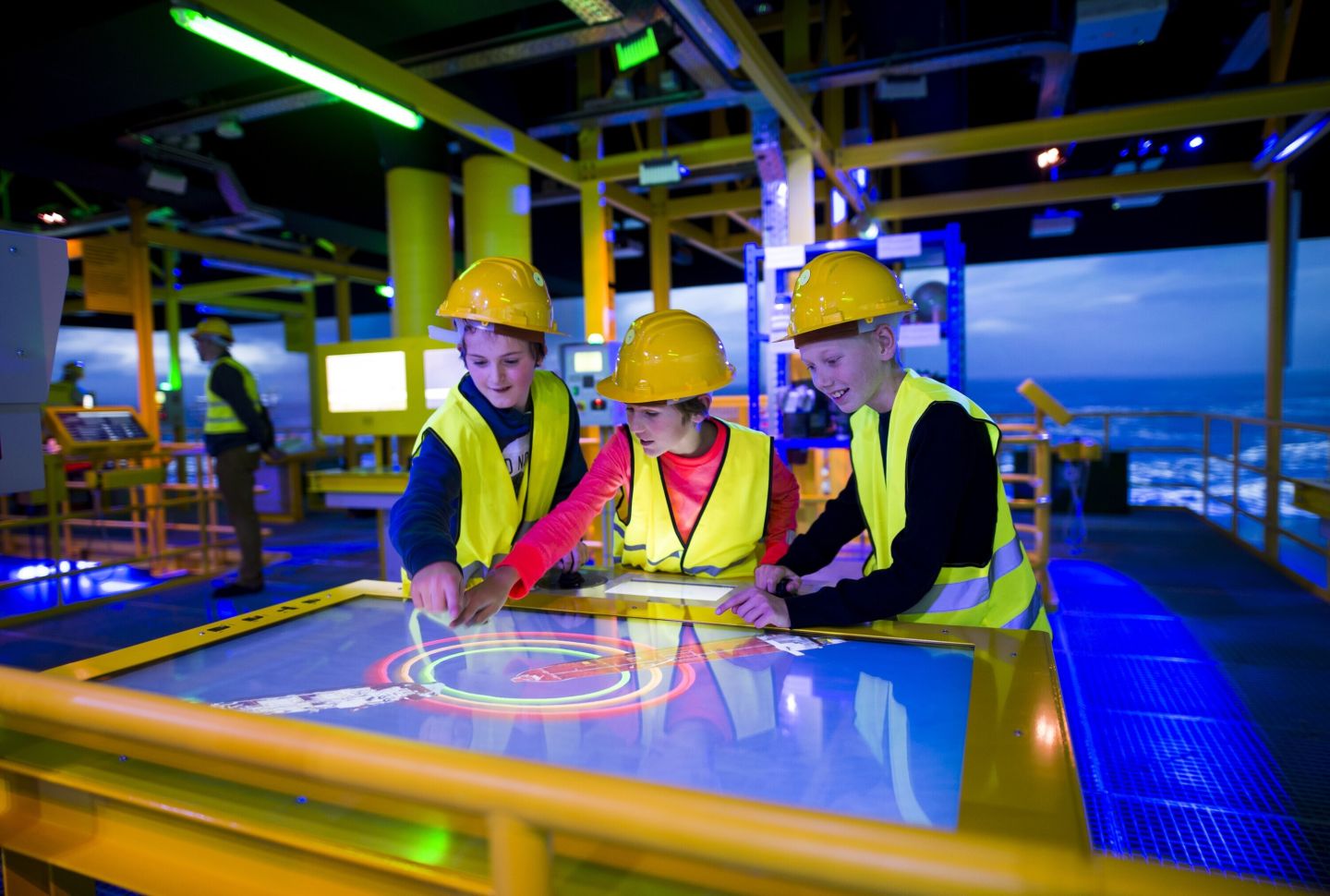 Offshore Experience
In the 'Offshore Experience' you will go on a challenging search for energy. You can experience what it is like at sea and at a depth of three kilometres underwater. Are you brave enough?
We cannot live without energy. Much of our energy from oil, gas and wind is extracted at sea. So offshore. Working at sea is certainly not easy.
Wind force 10. Will you bring in that heli?
The Offshore Experience (recommendation: 8+) is a challenging search for energy at sea. With a safety vest and helmet you step aboard a platform in the middle of the sea. The 360 ​​degree film projection stimulates your senses.
Experience how drillers, crane operators, windmill specialists and helicopter pilots do their spectacular work at sea. Who manages to guide the helicopter to the platform? To hoist a container on board the platform when the waves are three meters high? To find the most suitable location for a windmill at sea?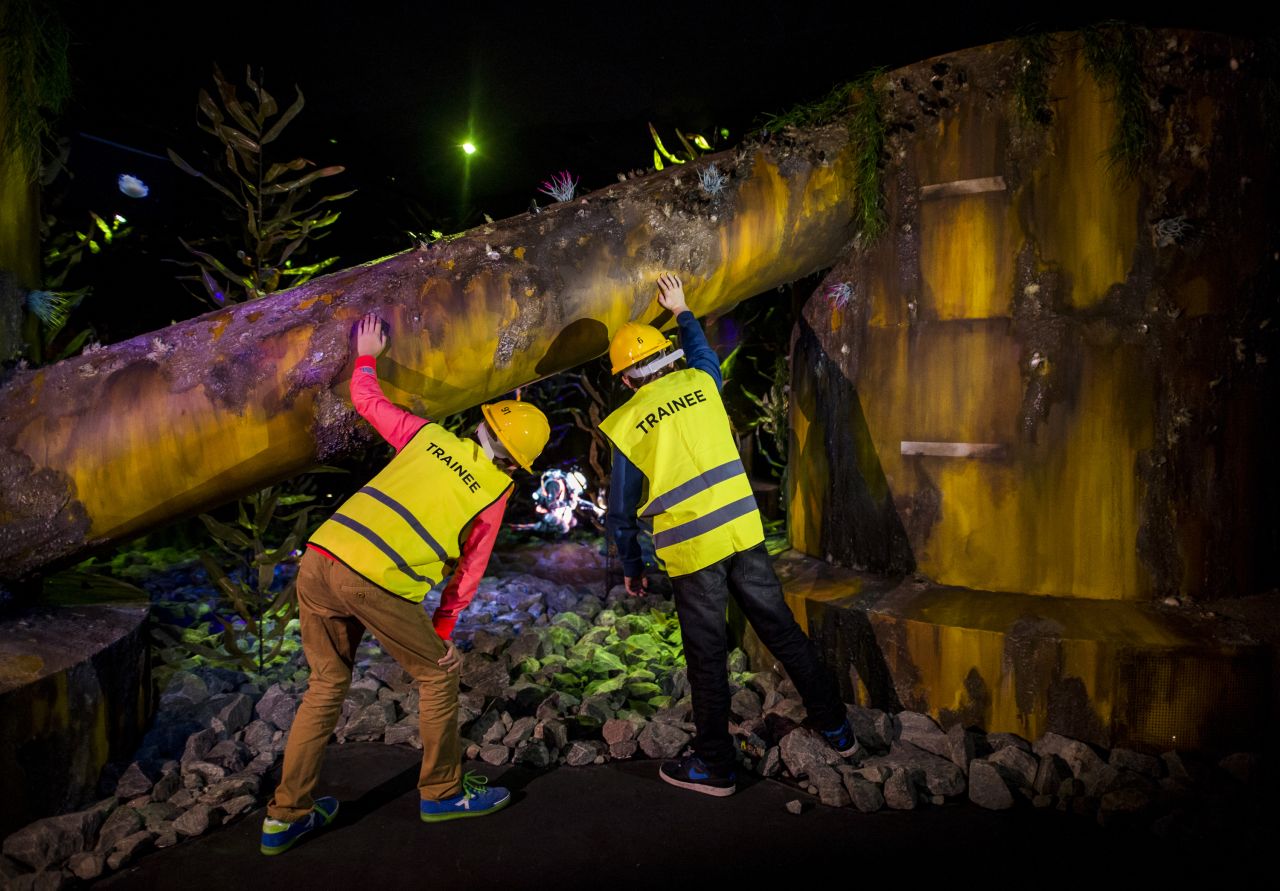 The Offshore Experience has been made possible thanks to the financial and substantive support of many partners.
It's raining prices!
The Offshore Experience is a hit! The exhibition already received 200,000 visitors in its first year and is highly appreciated by the public. The exhibition also stands out among colleagues in the museum and design world:
Offshore Energy Public Outreach Award 2016
winnaar

SponsorRing 2017 | category 'sponsored':
zilver

European Design Award 2017 | Miscellaneous catogories: exhibition design
brons

Museum & Heritage Awards 2017 | categorie 'the international award'
nominatie

Children in Museums Award 2017
nominatie

World Interiors News Awards 2017:
nominatie