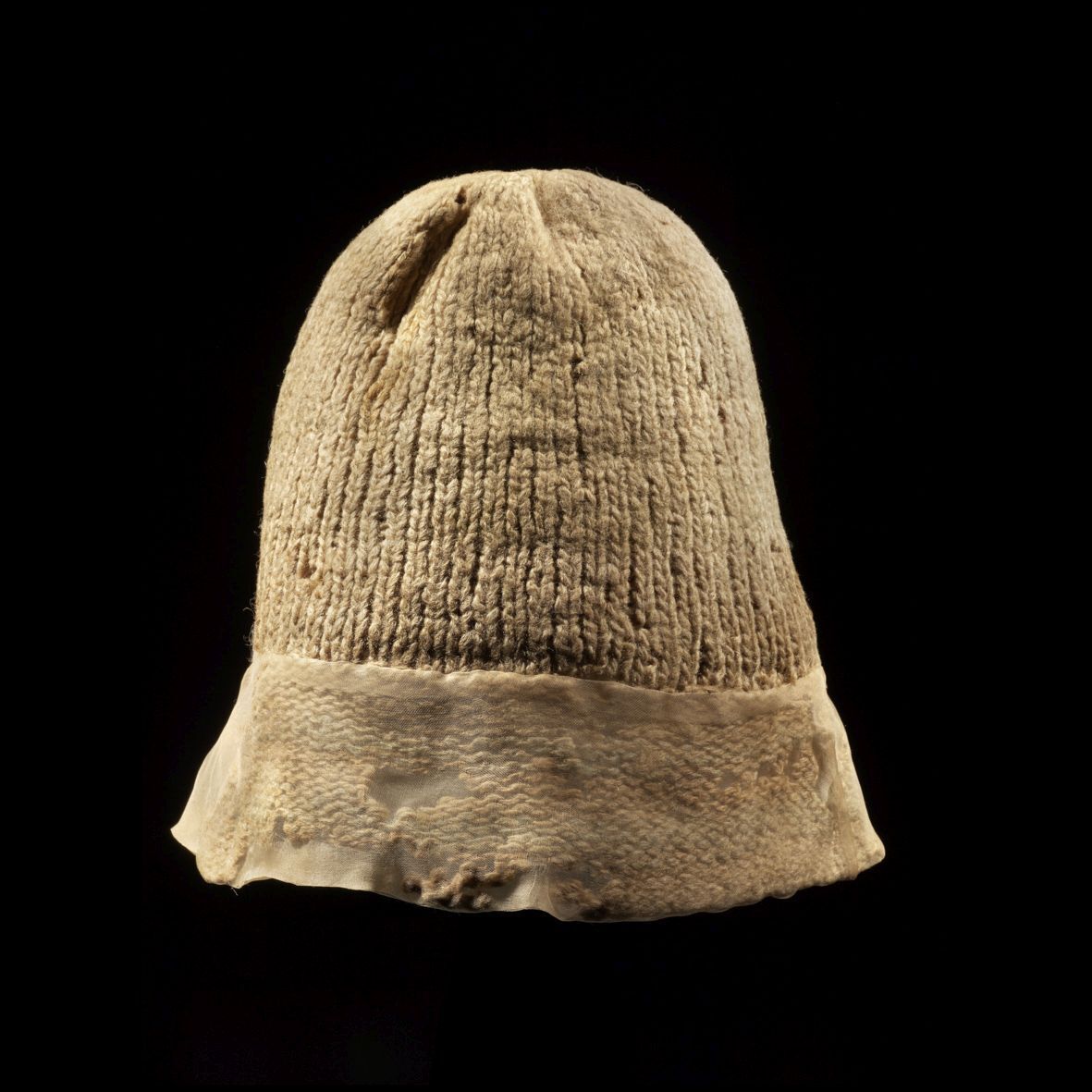 Whaler's hat
The value of some objects only becomes apparent if you know the story behind them. That was the case for this woollen hat belonging to a Dutch whaler who sailed to Svalbard in around 1700.
Why is an item of headgear one of the Maritime Museum's prize assets?
Wrapped up in thick layers against the harsh cold, the men could only be recognized by their woollen headgear, of which each item had a specific pattern. That explains why all 200 skeletons found on Svalbard were wearing hats. The hat in the exhibition is extra special because it is the first one that was brought back to the Netherlands, in 1925.
A unique story
Whaling around Svalbard, an archipelago north of Norway, originated in the seventeenth century and was dominated by the Dutch and English. In the northwest of the island group was a small island that the Dutch christened 'Amsterdam'. On that island, in a settlement called Smeerenburg, there was a whale oil refinery where whales were processed. By the end of the eighteenth century, there were hardly any whales left in the waters around Svalbard, and whalers and refineries moved further. The disused equipment and buildings were left on Svalbard. From the early twentieth century onwards, people once again sailed regularly to the islands, albeit for a completely different purpose. Svalbard had in fact become a popular tourist travel destination by then: it was relatively close and easily accessible thanks to the favourable ocean currents.
Silent witness
The items left behind from previous centuries offered clues to how the whalers had lived. One of the main attractions was the graves, which had in some cases been exposed over time by animals looking for food, but were well-preserved thanks to the cold ground. Some tourists took garments or even bones from these graves as macabre souvenirs. G.J. de Jongh, a crew member of the Rotterdamsche Lloyd ship Tjerimai, returned from a three-week voyage to Svalbard in August 1925 and brought this woollen hat with him. He donated it later that same year to the Maritime Museum Rotterdam. He also donated two oak burial headboards, with the inscriptions 'Begraven Pieter Calf van Lansmeer out 23' (Here lies Pieter Calf van Lansmeer, aged 23) and 'Gerust in den Heer ge(s)torven den 20 April out 19 jaar anno 1779' (Rest in peace, died 20 April 1779, aged 19). It is impossible to say whether the hat belonged to either of these two young men, but its very mundanity brings us a little closer to this kind of adventurous man.