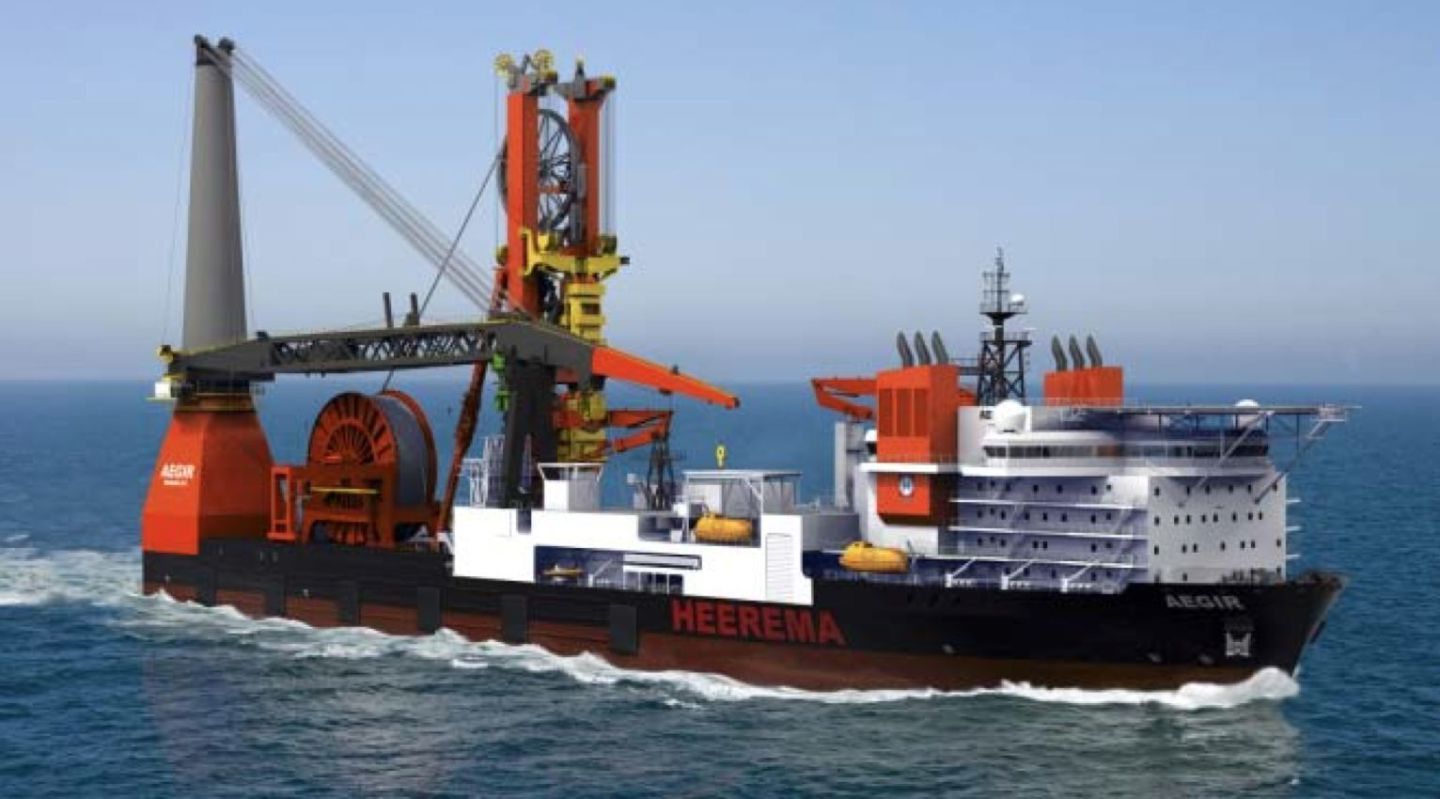 The offshore vessel Aegir
A floating crane, a pipe-laying vessel and a construction ship all in one. A multi-functional ship that has been likened to a Swiss army knife, and with good reason. It is a prime example of the innovative offshore industry that the Netherlands is world-famous for.
The Dutch company Heerema Marine Contractors (HMC) has been one of the world's market leaders for decades in the heavy lifting sector of the offshore industry. Their fleet includes the world's largest crane vessels, capable of installing oil and gas drilling rigs in the world's roughest seas and laying pipelines in very deep waters. The Aegir, launched in September 2013, is what is known as a 'deep water construction vessel'.
Just the kind of industry the Netherlands is world-famous for
The ship is used for laying pipelines and other infrastructure on the seabed. The first project the ship was involved in was in the Gulf of Mexico, where it installed pipes that carried oil from the well, at a depth of two kilometres, to the surface. Like HMC's larger craft, the Aegir also has a crane, but that is modest by offshore standards with a capacity of 4,000 tons. Its primary purpose is serving the pipe-laying tower. A dynamic positioning system (DP) with seven propellers keeps the vessel accurately in place to let it carry out precision work. On top of that, the ship has remotely operated vehicles: robots controlled from the ship that can weld, cut and do other installation work on the ocean floor.
State of the art
This uses such advanced technology that it is often compared to aerospace. The ship has enough single and double cabins to accommodate up to 305 people. As they are always at sea for longer periods, the facilities on board include a gym, a cinema and a (non-alcoholic) bar. The Maritime Museum values this model highly. It was made especially for the museum in 2014. The Aegir is the latest state of the art in the crucially important offshore sector, which owes its high level of maturity in part to the actions of Heerema over the last fifty years.