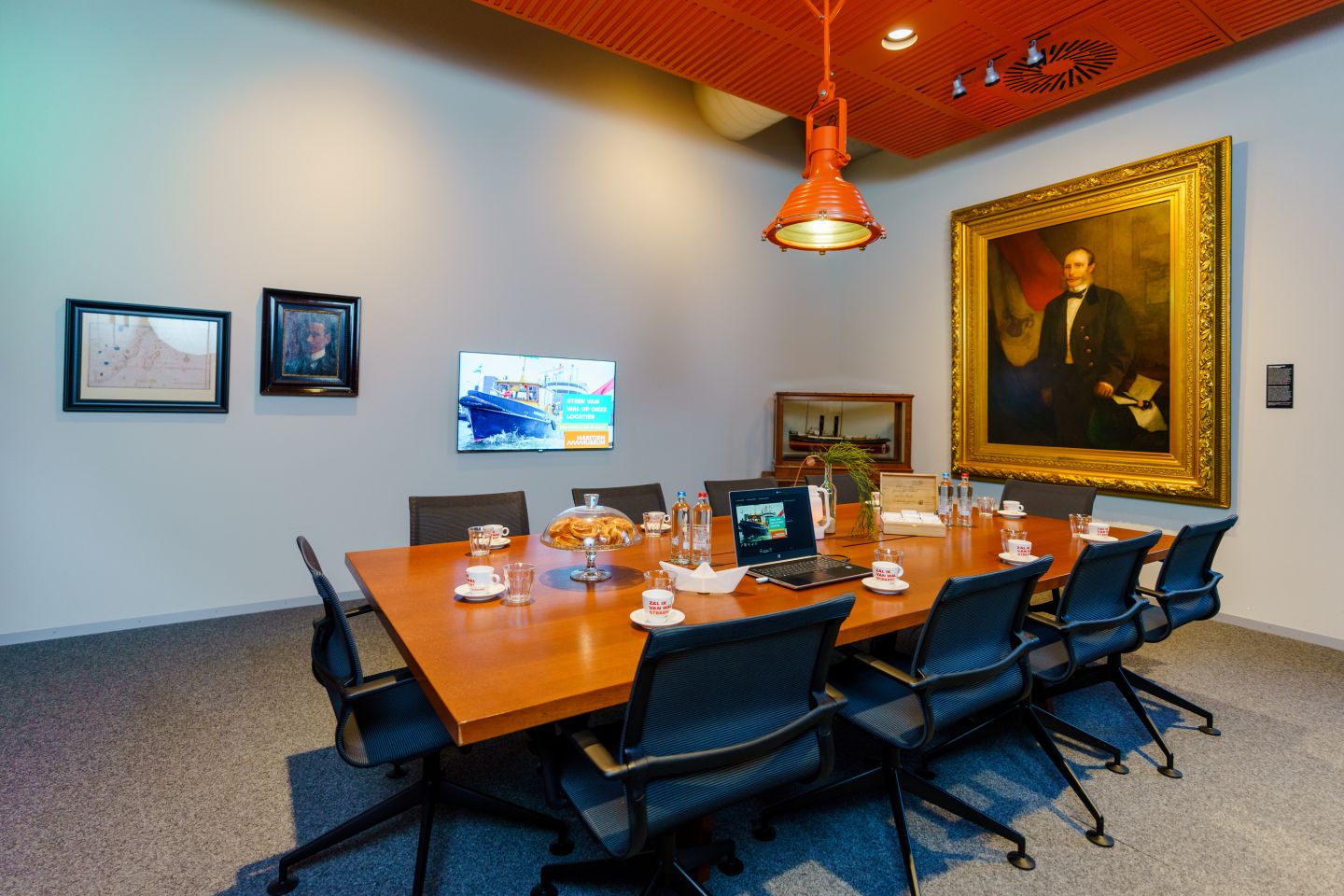 Engelbrecht Room: Meetings with a maritime atmosphere
The design of the Engelbrecht Room (Deck 1) features a sturdy, maritime style combined with orange steel and uncompromising grey concrete. This room is fully equipped with up-to-date audiovisual capabilities and options for meetings and presentations.
If so desired, the Engelbrecht Room can be combined with the adjacent Verolme Room. There is then space for 90 people in the presentation configuration.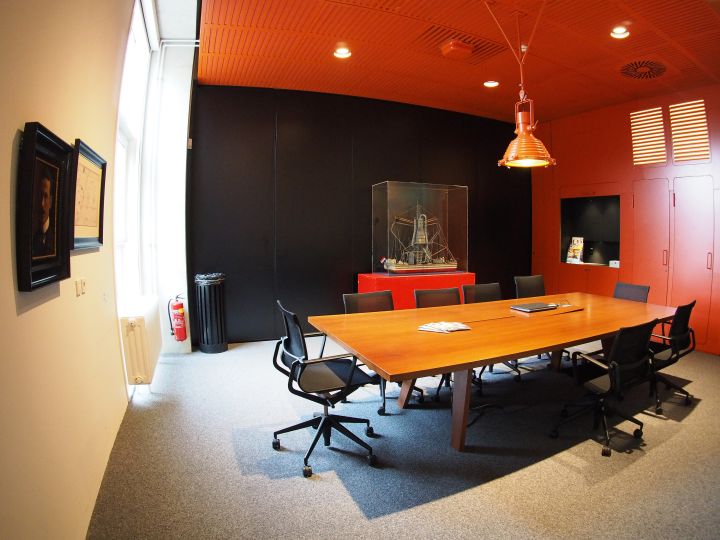 Willem Anton Engelbrecht
This room is named after Willem Anton Engelbrecht (1874-1965), one of our most important patrons. He was a shipbroker with Wambersie & Zoon, one of the founders of the Graan Elevator Maatschappij and chair of the Rotterdam Chamber of Commerce for many years: he meant a lot to the port of Rotterdam.
De Engelbrechtzaal is ideal for:
Presentation (10 people)
Meeting (10 people)
Brainstormsession
Kick-off meeting
Workshop
Training
The room is available both during and outside opening hours.
Flip-over
WiFi
Laptop
Screen (for presentations)
Whether it's drinks or sit-down dinners, we use seasonal produce when preparing your sit-down or standing buffet or table-service dinner. Which means it's nice and fresh, sustainable and really tasty. Our staff will do everything to make sure your reception is unforgettable. Our tip: the captain's dinner!
Questions or bookings
For more information, call us on +31 (0)10-4029264 or send an e-mail to sales@maritiemmuseum.nl with your question and your contact details.
Contact us