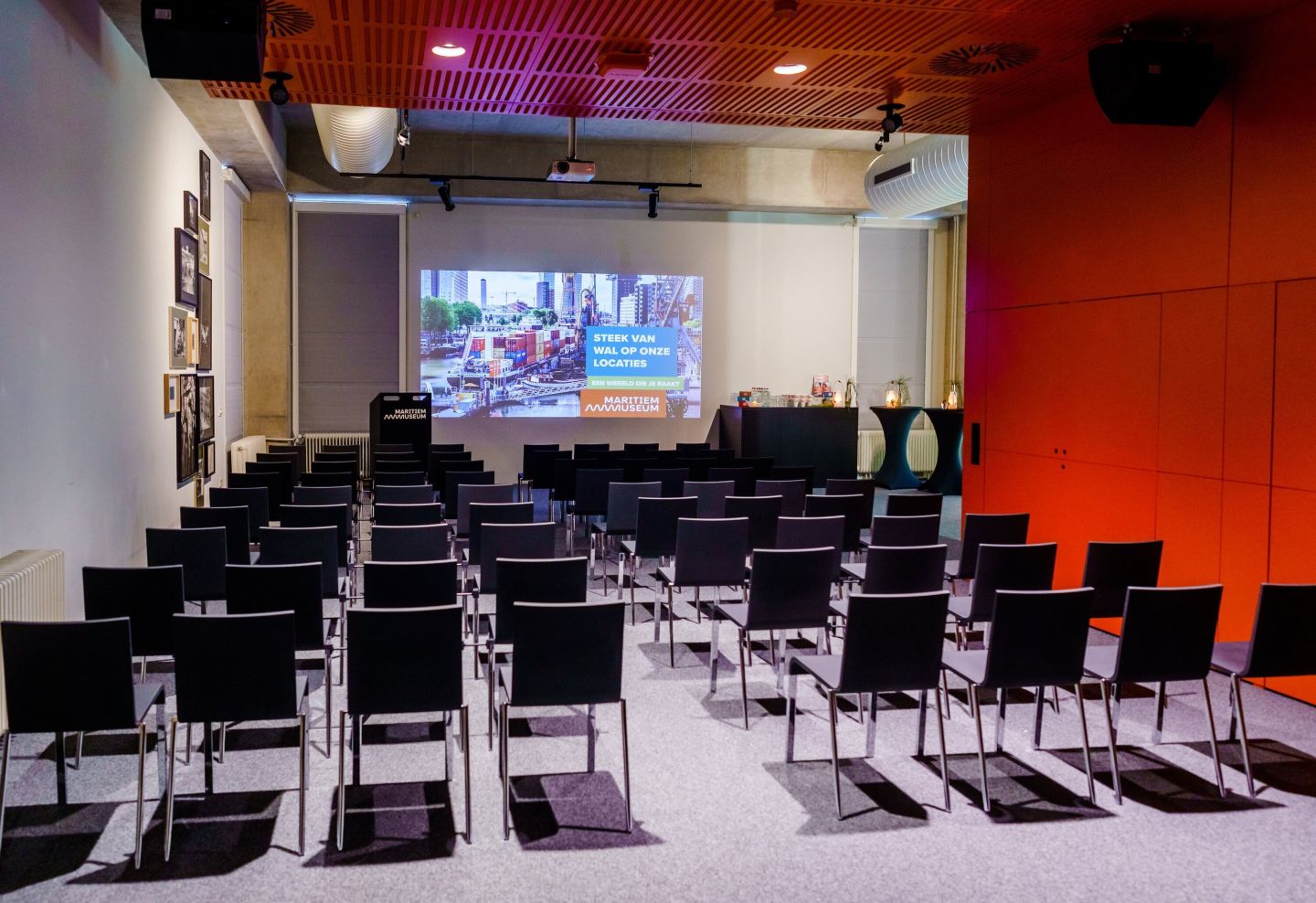 Verolme Room XL: Oceans of space
Combining the Verolme Room with the Engelbrecht Room creates oceans of space. There is then space for 90 people in the presentation configuration.
If so desired, the Verolme Room can be combined with the adjacent Engelbrecht Room. There is then space for 90 people in the presentation configuration.

Cornelis Verolme
This room is named after one of the most famous shipbuilders the Netherlands has ever had, Cornelis Verolme (1900-1981). The guts, vision and perseverance of this man of humble origins let him carve out a global conglomerate during the post-war reconstruction era and the tumultuous 1960s.
De Verolmezaal XL is ideal for:
Presentations (90 people)
Meetings (28 people)
Brainstorming sessions
Workshops
Training courses
Staff meetings
The room is available both during and outside opening hours.
Theater (90)
Cabaret (40)
School (26)
Flip-over
WiFi
Laptop
Beamer and projection screen
Soundsystem with handheld microphone
Lectern with table microphone
Whether it's drinks or sit-down dinners, we use seasonal produce when preparing your sit-down or standing buffet or table-service dinner. Which means it's nice and fresh, sustainable and really tasty. Our staff will do everything to make sure your reception is unforgettable. Our tip: the captain's dinner!
Questions or booking?
For more information, call us on +31 (0)10-4029264 or send an e-mail to sales@maritiemmuseum.nl with your question and your contact details.
Contact us