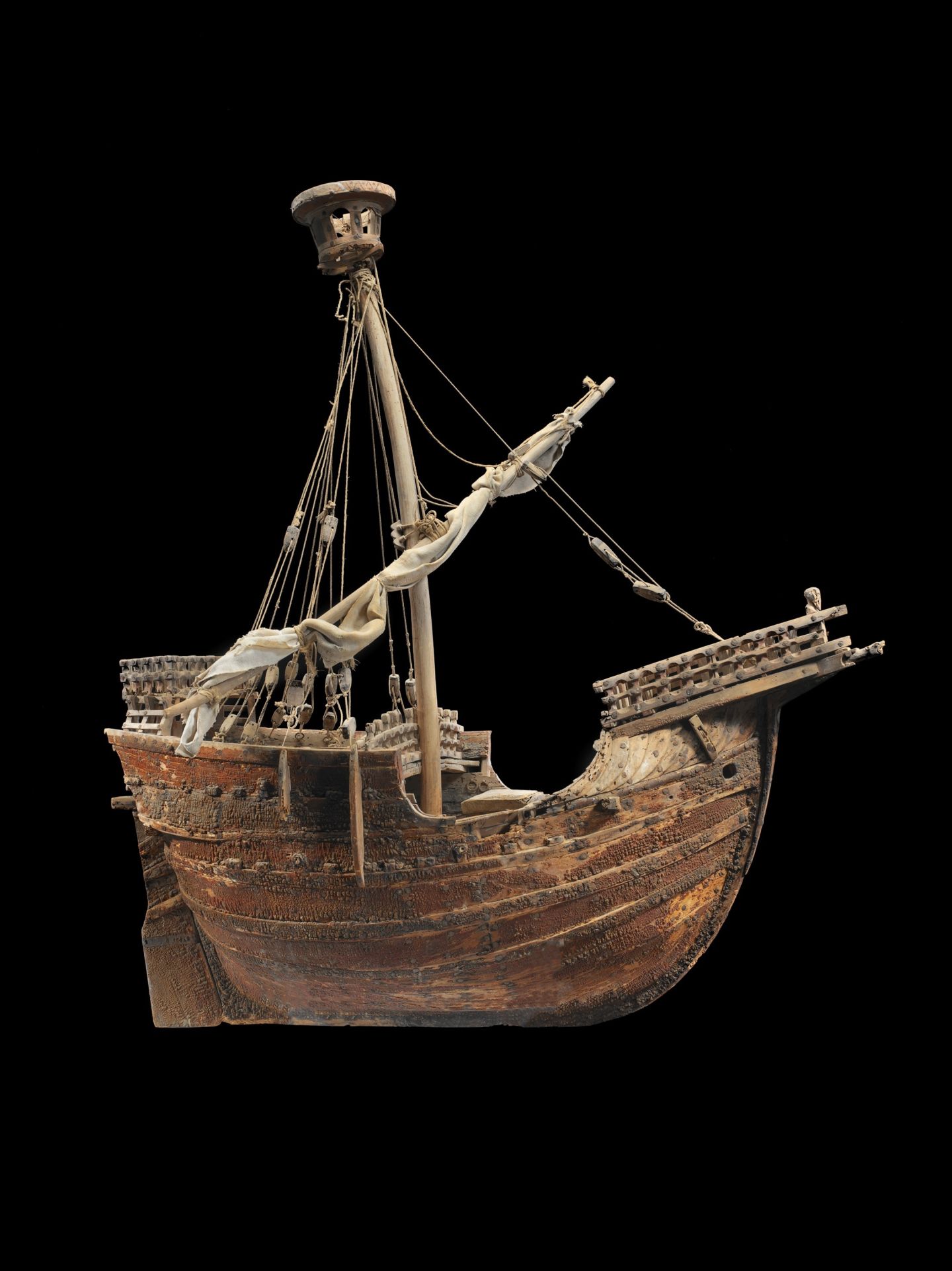 Mataró Modell
Enigmatic, a rich source of knowledge and unparalleled in its beauty. It is the oldest model ship in Europe, dating back more than six centuries. And it has been made extremely accurately.
The Mataró model means much the same to the Maritime Museum as Rembrandt's Nightwatch does to the Rijksmuseum.
This model ship is the only fifteenth-century three-dimensional representation of a cargo vessel, an important source of knowledge about late medieval shipbuilding. According to the story, the model takes its name from the chapel it came from in Mataró, a coastal town north of Barcelona. It is one of the oldest model ships in Western Europe, if not the world: it was made in the early fifteenth century, so it is 600 years old. Both its age and its technical accuracy make the model unique.
This model ship is a representation of a seaworthy cargo vessel, of a type that frequently sailed the seas in and out of Europe between 1350 and 1500. It is for example the type of ship that Ferdinand Magellan sailed in on the first-ever circumnavigation of the world in 1519–1521. The type of ship represented by our Mataró model was about 18 metres long by 9 metres wide and had a draft of about 4 metres. A ship like this could carry about 100 tons of cargo.