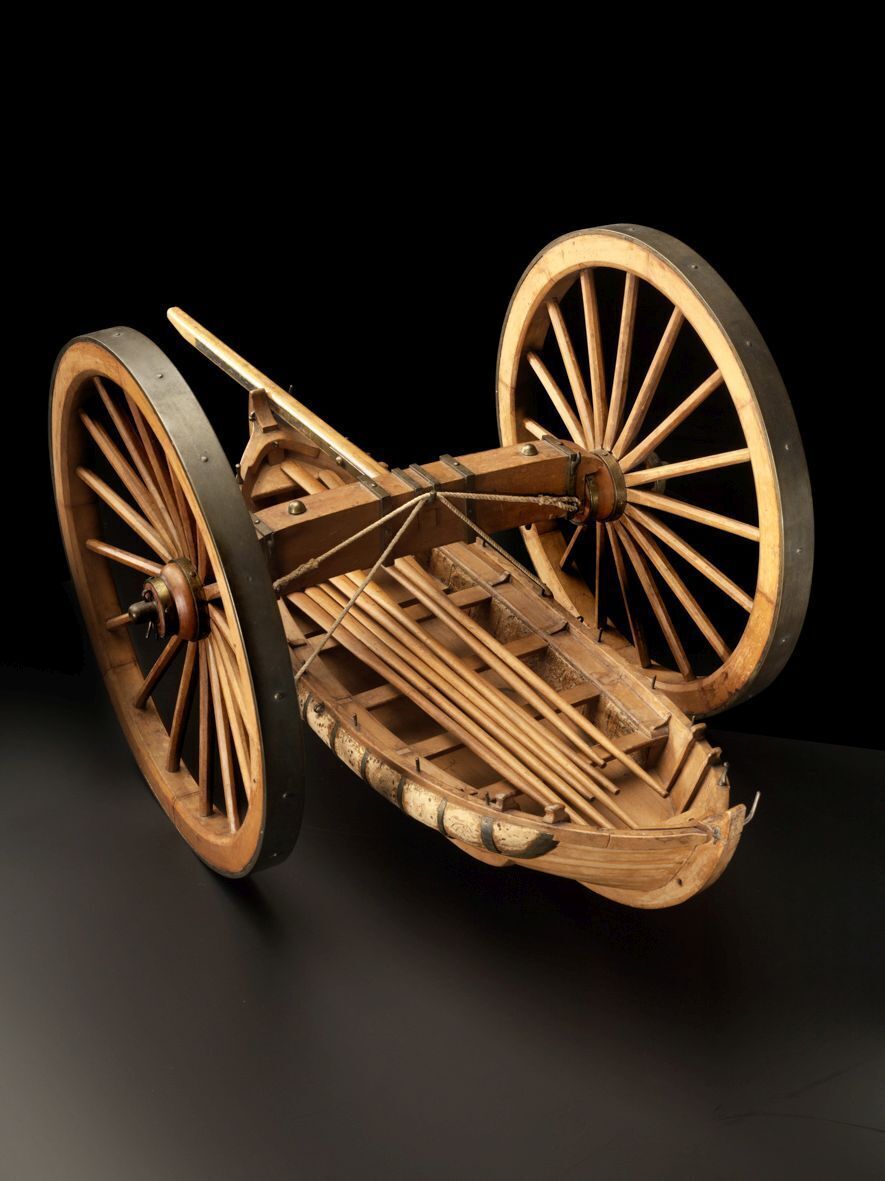 Greathead lifeboat
For centuries, sailors knew that there was little or no chance of rescue if their ship got into difficulties and went down. The shipbuilder Henry Greathead came up with this rescue lifeboat in 1789, a revolutionary invention that put an end to that horrible certainty.
Revolutionary invention
Catalysts for innovation: that would be a good term for the competitions held by the Hollandsche Huishoudelijke Maatschappij (the 'Dutch Domestic Society', later the Maatschappij voor Nijverheid en Handel or 'Society for Industry and Commerce'). In 1809, for example, the engineer-general Pieter Glavimans submitted a design for a new lifeboat that was to become his key contribution to a lasting and practical improvement in life-saving in the Netherlands. Until then, due to the lack of suitable rescue craft, attempts were hardly ever made to come to the aid of those on board when ships sank within sight of the coast during storms. The shipwright Glavimans was not the person who introduced rescue lifeboats in the Netherlands. That honour fell to Adriaan Arend Titsingh, former chief boatswain of the Dutch East India Company dockyard in Amsterdam. In 1803, Titsingh constructed a lifeboat based on an English example he had purchased. This was what was known as a 'Greathead lifeboat', developed by the British sloop builder Henry Greathead. In doing so, he had responded to the call from a group of prominent people from the town of South Shields, where many ships foundered in the mouth of the River Tyne. They wanted to improve organised assistance for ships in distress permanently and in 1789 they awarded a prize for the best design of a lifeboat in a local newspaper.
Jig
Greathead devised a lifeboat made of oak, just over nine metres in length by a maximum width of three metres, deriving its buoyancy mainly from a substantial cork girdle under the gunwale. The Greathead lifeboat successfully made its first trial run in January 1890. Glavimans was very interested in Titsingh's model Greathead boat. He had a copy made and used it as the basis for building several new, modified boats at the Rotterdam admiralty yard. He soon saw ways of giving the lifeboat more buoyancy, as well as adding what was known as a jig to the craft, a two-wheeled trolley that could be used for carrying the boat to and from the tideline. His designs served as inspiration for ship designers for generations to come.