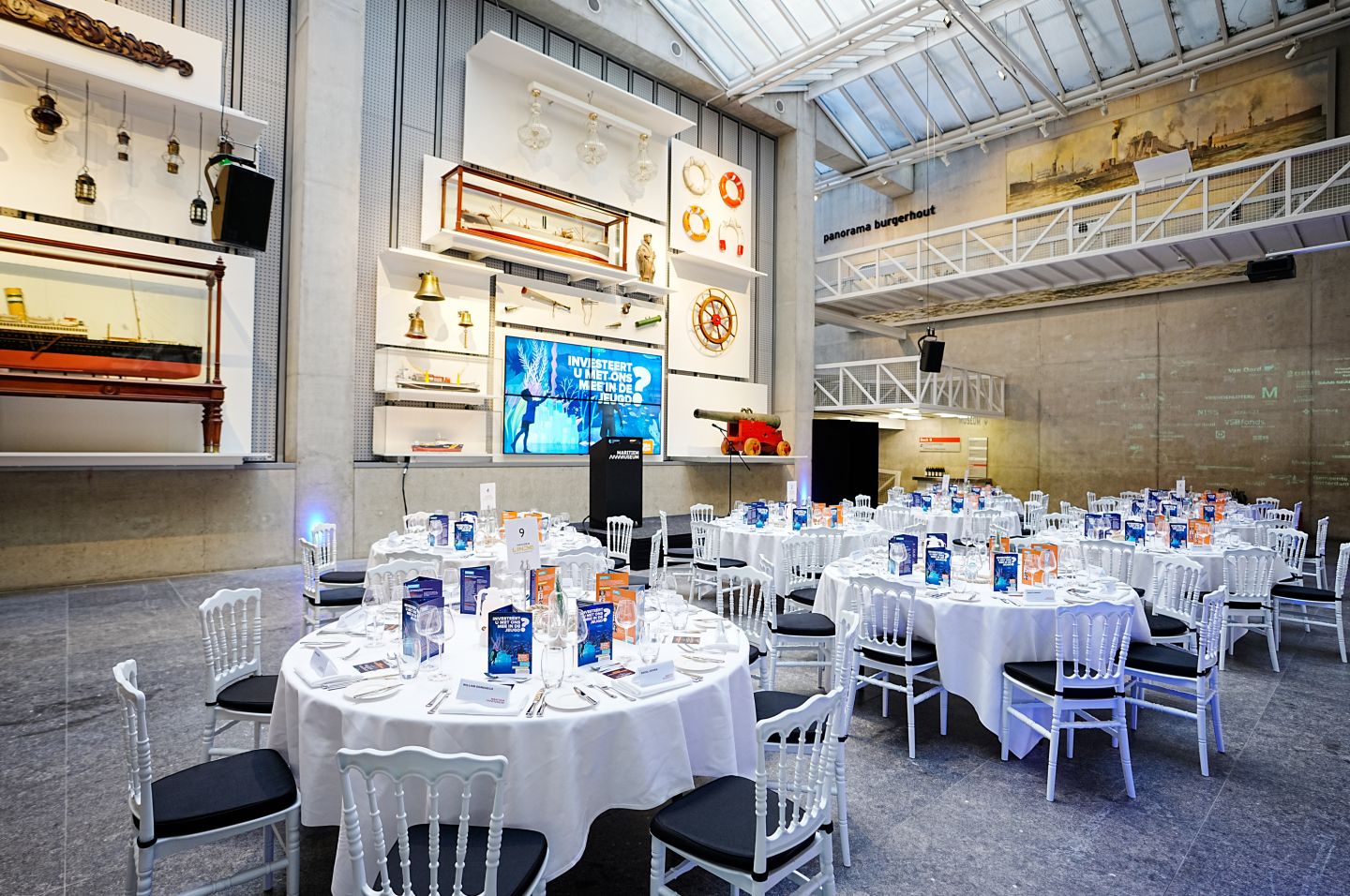 Het Dok: The maritime world at your feet
In Het Dok, we offer you a maritime welcome. You will find yourself in the midst of a dynamic presentation of our collection with a life-sized figurehead, a sturdy lifeboat and historical film footage illustrating the impact the maritime world has had on the country over the centuries. The furniture is tough industrial white steel with warm European oak. The facilities, decor and lighting are a perfect match for your hospitality requirements.
A prime maritime location right in the heart of Rotterdam 
Our partners have already organised networking drinks, receptions and presentations here. If you have something in mind.

Het Dok is ideal for: 
Receptions (200 people)
Presentation (150 people)
Can be booked outside opening hours (after 17.00) and on Mondays (except school holidays). 
Receptions (200  people)
Presentations (150 people)
Wi-Fi
Cloakroom
Sound system with hand-held microphone
Lectern with table microphone
Screen (for presentations)
Laptop
Whether it's drinks or sit-down dinners, we use seasonal produce when preparing your sit-down or standing buffet or table-service dinner. Which means it's nice and fresh, sustainable and really tasty. Our staff will do everything to make sure your reception is unforgettable. Our tip: the captain's dinner! 

Questions or bookings?
For more information, call us on +31 (0)10-4029264 or send an e-mail to sales@maritiemmuseum.nl with your question and your contact details. 
Contact us